We've all read sensational stories about child actors. Whether it's a gossip magazine, an unauthorized biography, or some blogger speculating on the highs and lows of life as a child celebrity, but plenty of these child stars have written real life accounts of what it was like growing up in the spotlight. Here's some books written by them, so you can read what life was like, by the people who lived it.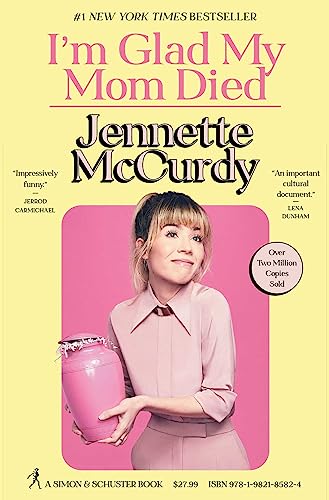 I'm Glad my Mom Died by Jennette McCurdy
* #1 NEW YORK TIMES BESTSELLER * #1 INTERNATIONAL BESTSELLER * MORE THAN 2 MILLION COPIES SOLD!
A heartbreaking and hilarious memoir by iCarly and Sam & Cat star Jennette McCurdy about her struggles as a former child actor—including eating disorders, addiction, and a complicated relationship with her overbearing mother—and how she retook control of her life.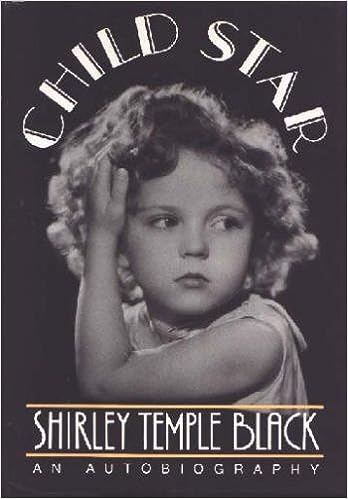 Child Star by Shirley Temple Black
With amazing clarity and total recall, Shirley Temple Black vividly describes her experiences as a child actress. Despite abuses by exploitive studio executives, her talent and perseverance could not be thwarted; before long she was making movies with the top stars of the day. And her memoirs reflect the indomitable spirit that has entranced a nation for over 50 years. 24 pages of photos.
Confessions of a Prairie Bitch by Alison Arngrim
Confessions of a Prairie Bitch is former AMC Board Member Alison Arngrim's comic memoir of growing up as one of television's most memorable characters—the devious Nellie Oleson on the hit television show Little House on the Prairie. With behind-the-scenes stories from the set, as well as tales from her bohemian upbringing in West Hollywood and her headline-making advocacy work on behalf of HIV awareness and abused children, Confessions of a Prairie Bitch is a must for fans of everything Little House: the classic television series and its many stars like Michael Landon and Melissa Gilbert; Gilbert's bestselling memoir Prairie Tale… and, of course, the beloved series of books by Laura Ingalls Wilder that started it all.
In this brave and moving memoir, Corey is revealing the truth about what his life was like behind the scenes: His is a past that included physical, drug, and sexual abuse, a dysfunctional family from which he was emancipated at age fifteen, three high-profile arrests for drug possession, a nine-month stint in rehab, and a long, slow crawl back to the top of the box office.
Diary of a Stage Mother's Daughter by Melissa Francis
The Glass Castle meets The Battle Hymn of the Tiger Mother in this dazzlingly honest and provocative family memoir by former child actress and current Fox Business Network anchor Melissa Francis. When Melissa Francis was eight years old, she won the role of a lifetime: playing Cassandra Cooper Ingalls on the world's most famous primetime soap opera, Little House on the Prairie. Despite her age, she was already a veteran actress living a charmed life, but behind the scenes, her success was fueled by the pride, pressure, and sometimes grinding cruelty of her stage mother.
Diary of a Stage Mother's Daughter is a fascinating account of life as a child star in the 1980s and also a startling tale of a family under the care of a highly neurotic, dangerously competitive "tiger mother." But perhaps most importantly, now that Melissa has three children of her own, it is a meditation on motherhood, parenting, and family.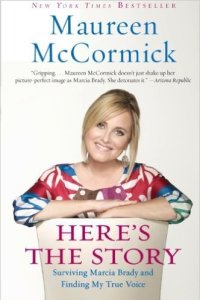 Here's the Story by Maureen McCormick
The New York Times bestseller Here's the Story is the poignant memoir of Maureen McCormick, who starred as the beloved Marcia Brady on the hit series The Brady Bunch. Maureen tells her shocking and inspirational true story, taking readers behind the scenes of one of America's favorite television families, and to the dark side, where she was caught up in a fast-paced, drug-fueled, star-studded Hollywood existence that ultimately led to the biggest battle of her life.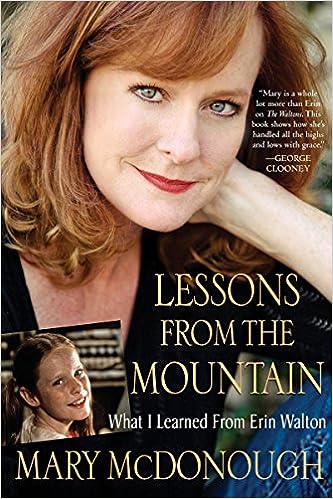 Lessons from the Mountain by Mary McDonough
For nine seasons, Mary McDonough was part of one of the most beloved families in television history. Just ten years-old when she was cast as the pretty, wholesome middle child Erin, Mary grew up on the set of The Waltons, alternately embracing and rebelling against her good-girl onscreen persona. Now, as the first cast member to write about her experiences on the classic series, she candidly recounts the joys and challenges of growing up Walton–from her overnight transformation from a normal kid in a working class, Irish Catholic family, to a Hollywood child star, to the personal challenges that led her to take on a new role as an activist for women's body image issues.
Touching, funny, sometimes heartbreaking, and always illuminating, Lessons from the Mountain is the story of everything Mary McDonough learned on her journey over–and beyond–that famous mountain.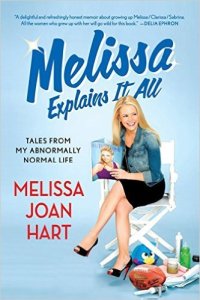 Melissa Explains it All by Melissa Joan Hart
Melissa Joan Hart explained it all―from dating to bullies―in her groundbreaking role as Clarissa Darling on Clarissa Explains It All. She cast a spell on millions more as Sabrina, the Teenage Witch. Now, in Melissa Explains It All, Melissa tells the frank and funny behind-the-scenes stories from her extraordinary television past and her refreshingly normal present.
From her first commercial to her current starring role in ABC Family's hit Melissa and Joey, Hart never let fame go to her head. She always had one foot in Hollywood and one foot in reality―and still does.
Mason Reese is a former child actor who appeared in numerous television commercials in the 1970s, particularly for Underwood Deviled Ham, Post Raisin Bran, and Dunkin' Donuts. As a seven-year-old boy in New York City he tells about his life as a show business personality.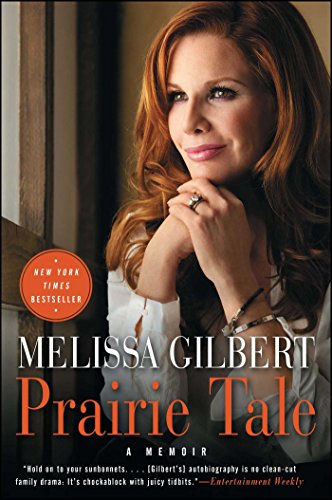 Prairie Tale by Melissa Gilbert
To fans of the hugely successful television series Little House on the Prairie, Melissa Gilbert grew up in a fantasy world with a larger-than-life father, friends and family she could count on, and plenty of animals to play with. Children across the country dreamed of the Ingalls' idyllic life—and so did Melissa.
With candor and humor, the cherished actress traces her complicated journey from buck-toothed Laura "Halfpint" Ingalls to Hollywood starlet, wife, and mother. She partied with the Brat Pack, dated heartthrobs like Rob Lowe and bad boys like Billy Idol, and began a self-destructive pattern of addiction and codependence. She eventually realized that her career on television had earned her popularity, admiration, and love from everyone but herself.
Through hard work, tenacity, sobriety, and the blessings of a solid marriage, Melissa has accepted her many different identities and learned to laugh, cry, and forgive in new ways. Women everywhere may have idolized her charming life on Little House on the Prairie, but Melissa's own unexpectedly honest, imperfect, and down-to-earth story is an inspiration.
Surviving Cissy by Kathy Garver
Kathy Garver, the teenage heartthrob from the hit series Family Affair (1966 – 1971), was no one-hit wonder, but a talented actress who appeared in such classic films as Night of the Hunter and The Ten Commandments long before she became a television icon.
This memoir is a recollection of an exciting actress's experiences, from the many films, television shows, and stage plays in which she performed, to her second career as a voice-over specialist in popular animated films and audiobooks. Featuring anecdotes, Hollywood history, and details of her relationships with such stars as Charlton Heston and Jon Provost, Surviving Cissy is a veritable quilt of Kathy's intriguing life.
Also by Kathy Garver: The Family Affair Cookbook.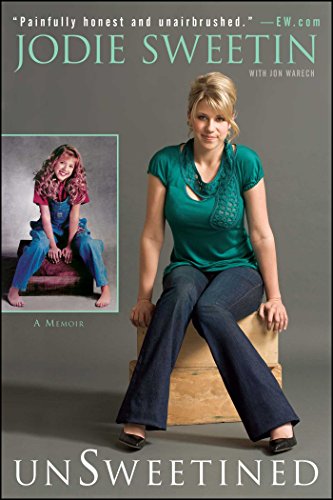 In this deeply personal, utterly raw, and ultimately inspiring memoir, Jodie comes clean about the double life she led—the crippling identity crisis, the hidden anguish of juggling a regular childhood with her Hollywood life, and the vicious cycle of abuse and recovery that led to a relapse even as she wrote this book. Finally, becoming a mother gave her the determination and the courage to get sober. With resilience, charm, and humor, she writes candidly about taking each day at a time. Hers is not a story of success or defeat, but of facing your demons, finding yourself, and telling the whole truth.
Walt Mickey and Me Confessions of the First ex-Mouseketeer
Written by our very own founder, Paul Petersen. The Mouseketeers came into existence in 1955, just in time to promote Disneyland. This is the story of that time and place in the lives of the talented kids who became household names.
Wildflower is a portrait of Drew's life in stories as she looks back on the adventures, challenges, and incredible experiences she's had throughout her life. It includes tales of living in her first apartment as a teenager (and how laundry may have saved her life), getting stuck under a gas station overhang on a cross-country road trip, saying good-bye to her father in a way only he could have understood, and many more journeys and lessons that have led her to the successful, happy, and healthy place she is today. Drew's earlier biography was Little Girl Lost
Wishful Drinking by Carrie Fisher
In Wishful Drinking, Carrie Fisher tells the true and intoxicating story of her life with inimitable wit. Born to celebrity parents, she was picked to play a princess in a little movie called Star Wars when only 19 years old. "But it isn't all sweetness and light sabres." Alas, aside from a demanding career and her role as a single mother (not to mention the hyperspace hairdo), Carrie also spends her free time battling addiction, weathering the wild ride of manic depression and lounging around various mental institutions. It's an incredible tale – from having Elizabeth Taylor as a stepmother, to marrying (and divorcing) Paul Simon, from having the father of her daughter leave her for a man, to ultimately waking up one morning and finding a friend dead beside her in bed.
AMC Member Sarah Monahan spent her childhood on Australian sitcom Hey Dad..! The show was one of Australia's highest rating, longest running sitcoms. What the public didn't know was the star of the show, her onscreen father, was a sexual predator. Sarah was the first child actor in Australia to speak out publicly about being molested on set, and it led to what was called "the biggest scandal in Australian television history". Eventually, the lead actor would be arrested, convicted and sentenced to prison, on multiple counts involving several girls. Allegedly is Sarah's account of working on set as a child, the situations that can arise, and then what it's like to go through a very public scandal involving a very private subject. AMC and it's members get a mention in the book.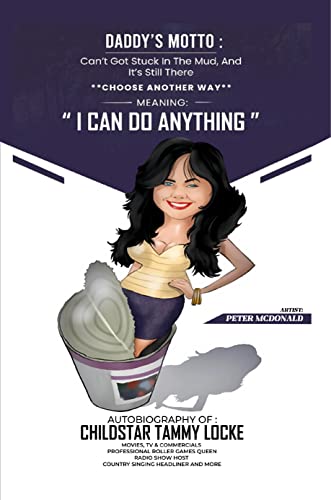 I Can Do Anything by Tammy Locke
Tammy Locke is an American actor and performer, known for her work as a child actor in The Monroes and other films and TV series. Locke began her acting career at two years old. She acted in The Voice of Charlie Pont (1962) as Sally Laurents, the daughter of characters played by Robert Redford and Diana Hyland. In a similar role, Once a Thief (1965) she was the daughter of Ann-Margret and Alain Delon and niece of Jack Palance, and early the following year played Tootie Smith in the ABC television comedy pilot Meet me in St. Louis. In the 26-episode TV series The Monroes (1966-1977), Locke, aged six, played Amy Monroe. Locke's final film appearance as a child actor was in Hang 'Em High (1968) which starred Clint Eastwood. (1978) Locke skated as #22 Detroit Devils in Professional Rollerderby on TV, (1980) Locke had her own Radio Show called The Tammy Jean Show on 93.5 FM. (1981) Locke recorded a 45 record called "Reflecting" in the Memories of your lives. (1982) Locke toured with a country band and headlining as Miss Tammy Jean and The California Express. Some boys in the band were the son in law and nephews of country legend Tex Williams. (1996) Locke appeared in The National Enquirer Magazine and on the covers of (2019-20) 2 other magazines The Hollywood Weekly and The Hollywood Monthly. She even appeared in the family promo photo of The Monroe Family in The Barbara Hershey story of (2023) The Closer Magazine. And just recently (2023) published her autobiography "I CAN DO ANYTHING".
Enter
This last book isn't a biography about one child star, but a collection of stars, written by Kathy Garver, with a foreword by own AMC founder, Paul Petersen.
X Child Stars Where Are They Now by Kathy Garver
This enlightening book is the go-to guide for fans for biographical information, rare photos, and interesting trivia about their favorite child stars, shows, series, networks, and the times that defined the shows. Spanning forty years of television history, this book details both the success stories and misfortunes of many child stars. Included in this book are the stories of Anissa Jones, Buffy on Family Affair, who tragically died from a drug overdose at the age of eighteen, as well as Ron Howard, who starred in both The Andy Griffith Show and Happy Days, and who later became an Academy Award–winning director. A child star herself, Kathy Garver profiles these and other legends of classic television in a book that will answer the question: Where are they now?
Jackson and Jenks Master Magicians by Dan Frischman
Daniel Frischman is an American actor, comedian, writer, director and magician. He was born in Whippany, New Jersey. He is best known for his roles as Chris Potter on the Nickelodeon sitcom Kenan & Kel and Arvid Engen on the ABC sitcom Head of the Class. He is noted for playing socially inept "geeks" and "nerds".
Best friends Darren Jackson and Jamie Jenks are struggling to become a professional teen magic duo. The only problem: their tricks always fail, and they sadly lay claim to being the worst magicians ever. But that s about to change. A trip to a thrift shop leads them to a mysterious force which turns Jamie into a real magician. Now able to do anything at all, world fame and fortune quickly follow as well as a world of trouble when they turn the President of the United States into a four-pound rodent. On the run, the boys must evade the police and the FBI, not to mention a tyrannical fellow magician, before their luck runs out forever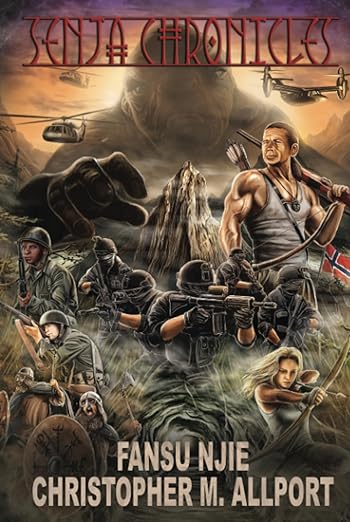 Senja Chronicles A Scandinavian Adventure Novel by Christopher M. Allport
Christopher M. Allport is an American filmmaker, actor, singer and symphonic composer. As a youth voice artist during the 1990s he received awards for his voice work in film and television and as a singer and actor.
During a terrifying home invasion, a Scandinavian hunter's teenage daughter is kidnapped, and his wife is brutally killed. After a botched police investigation, Sigurd Martinsen finds himself connected to Echo Team, an exclusive NATO special-ops unit.
Unusual Sounds The Hidden History of Library Music by David Hollander
David Hollander was born in LA's San Fernando Valley and began his film career as a child actor in 1976, amassing a long list of credits that include appearances in AIRPLANE, WHAT'S HAPPENING, and AMAZING STORIES. He holds a degree in film studies from the University of California Berkeley, and has worked in the industry in many capacities – as a marketing executive at Panavision, as a writer, and as a music supervisor/music editor for Cartoon Network and on Sony Pictures' BLACK DYNAMITE. In 1999, David began producing films, overseeing innovative and ambitious projects for celebrated visual artists that have been shown in museums, galleries, and film festivals around the world. His most recent project, IMITATION OF LIFE, premiered at the Venice Biennale in 2013. David currently splits his time between San Antonio and Marfa, Texas, where he is the Co-Founder of the CineMarfa film festival, now in its 11th year.
In the heyday of low-budget television and scrappy genre filmmaking, producers who needed a soundtrack for their commercial entertainments could reach for a selection of library music: LPs of stock recordings whose contents fit any mood required. Unusual Sounds is a deep dive into a musical universe that has, until now, been accessible only to producers and record collectors; a celebration of this strange industry and an examination of its unique place at the nexus of art and commerce. Featuring original art by Robert Beatty and an introduction by George A. Romero―whose use of library music in Night of the Living Dead changed film history― Unusual Sounds is mandatory reading for anyone interested in this enigmatic field and its hidden but pervasive cultural influence.
We have signed up with Amazon Affiliates, and may earn a commission from any links you purchase from this site. This helps cover costs associated with running AMC. Thank you for buying any books through here.